Clients of mine just bought a 4-bedroom, single-family home and hired me to assess it for geopathic stress zones.  They are planning to gut the inside but wanted to know what I felt before signing off on the architect's plans.
One of their main concerns was the bedroom.  They want to find a good place for the bed where it isn't on any geopathic stress zones.  This is important for good sleep. It is also really important for health, particularly because the husband has heart problems.  The less stress his heart is put under, the better for his overall wellbeing.
Below is a photo of the earth lines in their bedroom.  Where the horizontal and vertical lines overlap is an earth line crossing.  There are three shown in this photo. It is important not to sleep on a crossing.  And, in this man's case it is important not to have an earth line running across his heart.
An interesting find was an energetic wall in the room, labeled #1 in the photo.  It is not an earth line but felt like one at first.  Also, there were mucky spots in the room, which I labeled as #2.  These spots ran in a line and felt like water could be flowing beneath the house.  The wife had been sleeping on this line and I recommended that she move the bed over a bit.
One comment about the overall house is that it felt separated into three parts:  1. pool table room & front room 2. kitchen & living room 3. bedrooms.  There wasn't a meeting point so it felt like if the husband spent more time in the pool table room and the wife spent more time in the bedroom, for example, they'd be living separate lives and not able to feel one another.  This could potentially lead to marital problems.  I spoke with the architect and she is planning to redesign the house so it doesn't feel disjointed.  She is also taking into consideration other findings from my home survey.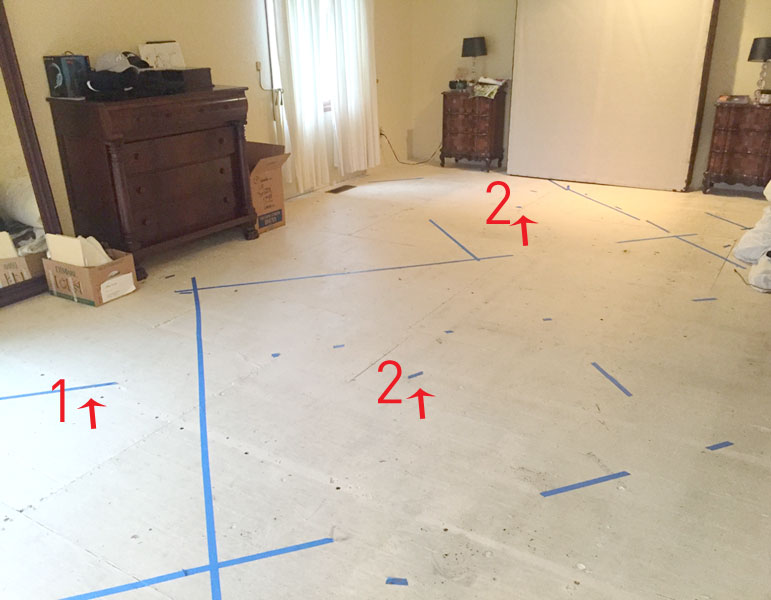 http://www.hackingsimplicity.com/wp-content/uploads/2016/12/sacredspaces_banner.png
229
660
AnneMarie
http://www.hackingsimplicity.com/wp-content/uploads/2016/11/HackingSimplicityLogo.png
AnneMarie
2016-12-01 10:58:36
2016-12-07 19:12:35
Building Evaluations: Assessing a newly purchased home (case study)